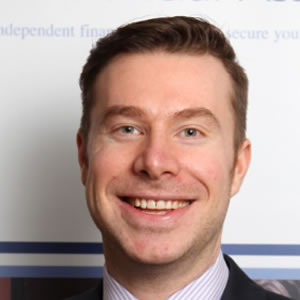 Paul has over 10 years' experience working in the Financial Planning sector exclusively for the dental profession.
He holds a Diploma in Financial Advice (DipFA) and continues to expand his knowledge through additional exams. Whilst advising on all aspects of financial planning, Paul has particular interest in pensions, savings and investments.
Paul says "Good financial planning should provide options for clients where they may not have had any. It could be a surviving spouse being able to bring up their family without financial difficulty because they had the right protection in place, or a retiree having the income they require to enjoy a good standard of living in retirement. Careful planning is essential to making sure clients can realise their dreams whilst having peace of mind that they're protected if the worst should happen."
In his spare time Paul loves to spend time with his wife and children. He also enjoys mountain biking (even competing in the odd race), cooking, scuba diving and attending music festivals whatever the weather!